Experience Zamp HR, full-service HR outsourcing.
It's all your HR... in one price and one relationship.
Access expertise, technology and HR processes that improve your workforce productivity. After all, your workforce is your greatest asset and expense. We can help you save on workforce-related costs and maximize efficiency.
Remove the non-revenue producing administrative tasks from your business by Outsourcing to Zamp HR. You now have time to focus on what makes you grow and most successful.
By providing a full suite of Employee Benefit programs, you are able to attract and retain the best employees.
Zamp helps protect your business with guidance on HR compliance matters, including wage and hour law, safety, employee relations, navigating the Affordable Care Act and more. Our support brings peace of mind.
Discover Zamp HR, a unique HR partner.
We simplify all the complexities of HR into a single partnership.
Access enterprise-level HR and Benefits programs... for much less.
Why Choose Zamp HR as Your HR Outsourcing Partner?
It's not only because you are most successful when you're focused on your business...
Zamp HR offers employers a unique and comprehensive solution to HR. Taking care of payroll is only the beginning. Through a PEO partnership, we provide small and medium sized businesses a full HR suite, from all-in-one technology to full-service staff to help you operate more profitably, reduce risk, increase workforce performance, and save countless hours each pay period and year.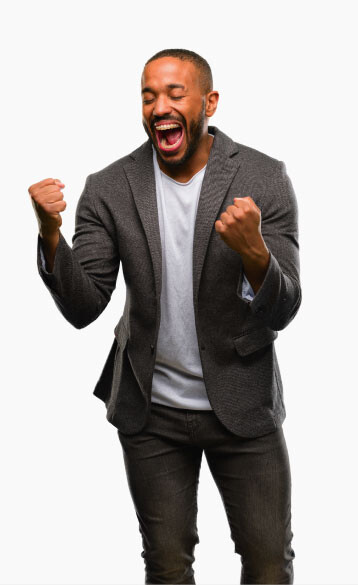 GET 3 MONTHS FREE PAYROLL
Put the Power of Zamp HR to Work for You
Schedule a brief call today to receive 3 free months of free payroll. Learn more about how we help you simplify HR and save on workforce costs. Zamp HR offers all-things-HR in a single relationship, from payroll and HR tasks to full service support from our team of experienced experts.
Full-Service HR, Payroll, Benefits & More
Running a business is exhilarating, except... when it isn't. Chances are you didn't go into business to negotiate benefits for your employees, navigate payroll, or try to keep pace with government regulations and compliance. You have products and service that your customers need. With HR simplified and employee relations off your hands, you're free to do what you do best... grow your business. We invite you to discover the many benefits of working with a PEO partner to simplify HR while reducing cost and risk.
Human Resource Consulting & Compliance
Zamp HR helps manage your greatest asset... your people.
Your Own Dedicated
Human Resource Consultant
Our Human Resource Specialists will help to offload many of your safety, employee relations and HR compliance risks. Our HR compliance management solutions provide technologies and processes to help you remain in compliance. Complying with employment and labor regulations is a task that demands ongoing attention and expertise.
Client Testimonials
See what our clients are saying about partnering with Zamp HR.
Come visit us - the Zamp HR offices.
We invite you to come and see us!
Receive 3 Months Free Payroll
Simply submit your company information below
to request a call, request pricing and receive 3 months free payroll.*
*Note: 3 months free payroll offered to new clients of Zamp HR.